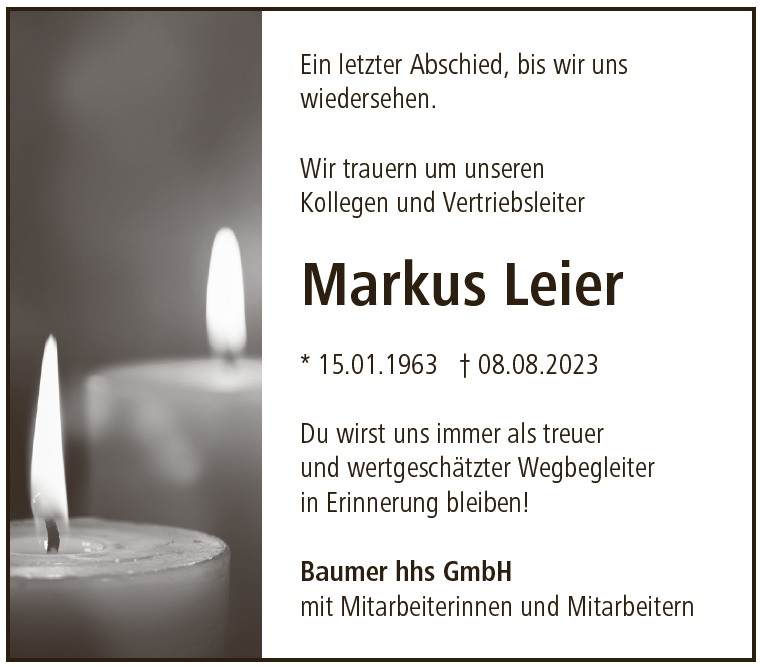 Baumer hhs mourns the loss of Sales Director Markus Leier

Krefeld, 25 August 2023 – It is with great sadness that Baumer hhs announces the passing of our long-time Sales Director Markus Leier. He passed away in early August, following prolonged illness, at the age of 60. As Sales Director for the D-A-C-H and BeNeLux regions, and a member of the extended executive management team, Markus Leier was one of the most important senior managers in the Baumer hhs family for over ten years.
"Markus Leier was a highly valued individual among co-workers and customers alike. He was exceptionally committed in every way, providing an endless source of creative ideas for new applications and serving as a mentor to new employees. We will remember him always as a loyal and esteemed colleague. Our thoughts are with his family, particularly his wife and daughter," said Baumer hhs Managing Director Percy Dengler.