hhs solution-center
Home of application technology.

At the hhs solution-center, the knowledge is created to make applications faster, more precise, safer and more reliable. Whether new business ideas, new technologies, adhesives or machine integration. In the hhs solution-center, a wide variety of test set-ups are realized in order to respond to ever new challenges.
Adhesive tests from cold glue dispersion to PUR, adhesive application with spray heads to surface application, whether folding box, printing or corrugated board industry, everything can be carried out. Are you looking for a solution for your application? The hhs solution-center with its qualified application technicians is at your side.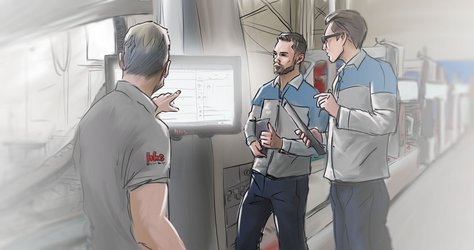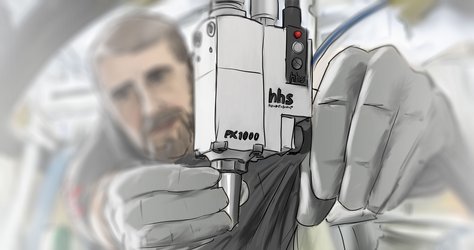 Training and seminar programmes
The perfect bonding (or the perfect product) is in your hands! To achieve this, we support you with our training and seminar programmes. We make our experience available to you so that you can make your production more efficient. Benefit from our expert knowledge at our headquarters in Krefeld. Learn to better understand our systems to save costs and energy.
We offer you:
Simple ways to solve problems
Quiet environment
No interruption of production in your company
Everything prepared so we can start immediately
Clear and understandable content
We don't stop until you understand it
Seminars on hot melt and dispersion adhesives
Let us and our solutions inspire you!